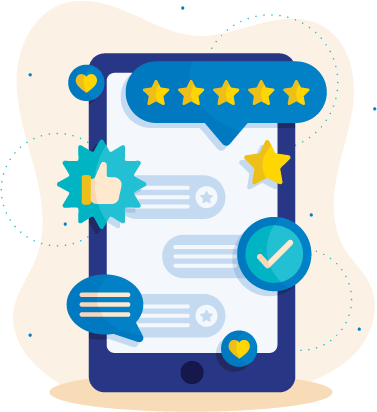 Reviews and Testimonials
See what our customers have to say about us. Reviews by satisfied customers after purchasing the original Nexxus Aloe Rid.
I followed the method and I got the desired results! I only had enough shampoo for 12 washes of the recommended 15. I have longer hair so that may be why. I also bleached and dyed my hair prior to the washes and after I finished the last wash. I wasn't sure how much time
…
I would have but I ended up having 8 days from when I stopped smoking till when I tested. Overall very satisfied I was a daily smoker of marijuana sometimes two grams a day daily for 5+ years and I passed!
Amanda Gomez
Good products and great customer support, Im glad i bought from your website
James
It works exactly as stated if you follow the instructions! I smoked every day and sometimes multiple times a day for two years. I got my first real job and stopped three weeks before my test. A week later, I found out there would be a hair follicle test and immediately called Mike. He picked
…
up fast and helped me figure out how many washes (10-15 proper washes you will pass). I would use the built-in calculator to ballpark it. I used the original aloe nexus rid with zydot, and did 19 washes. (Use Zydot on the day of the test) I did not bleach and redye. I would recommend giving extra attention to the areas of the head you would like them to take from. If you have the money, you can purchase a hair confirm test and get the thc or etc levels in your hair. Mike then can tailor a plan for you. Very happy with my purchase; thanks Mike!
Anonymous
Used macujo aloe rid and zydot for the day of the test
worked as advertised, i called mike and feedback made the process easier for my specific case, if you are having a test, dont wait, call mike, i promise he will help you.
Camden
I had a follicle test and long hair. This product worked amazing. Then I had another 6 weeks later, again. Followed directions exactly, and it worked. Weed and Percs frequently at that time, did 13 wash sessions exactly as directed and passed. My hair is waist long, got a bit fried, but with some time
…
and conditioner it's back to healthy. Do not have any reservations, it works!!! Talk to Mike first and be honest. He will get you by.
Kat
Id swear by this. My hair was a little dry for a few days after all the treatments. But with a miracle conditioner treatment …. Back to norm. Thanks
Heather
This 9 step shampoo process worked great! I smoked the day before I started using the shampoo, and I'm a regular daily smoker and I passed with flying colors! I definitely recommend this!!!!
Stephanie
This method work I had a high paying job on the line and Mikes method came through for me. follow his instructions and you will pass your test as well. Thank you Mike I'm glad I found you.
Kenneth
I normally don't do reviews, but I promised myself to do one if this worked. Mike was really helpful all through the process and always available to answer any questions. I will recommend the Mike Macujo method 100% for anyone looking to pass a hair test. I did a total of 12 washes after staying
…
clean for 6weeks and my results came out NEGATIVE!!
Daniel
I can't say enough good things about this product! Went to an interview for my dream job thinking it was going to be just a normal urine drug screen, and they sprung the hair follicle test on me! I had 2 weeks to try and clear out my body of daily smoking! This product did
…
everything it said it would and I followed the instructions to a T and came up clean all around!!! Got my dream job thanks to this amazing product!!
Tammy
First off I would like to say that I never leave reviews to anything but I can't help but to leave a review here! This stuff is nothing less than amazing! My hair test levels prior to the shampoo was 48,000 and dropped to 5,300 over just 2 washes! The lab people said that was
…
astonishing and they've never seen a drastic drop like that in their whole career! Mike is the best he even takes the time to write you to see how your results were! I recommend Mikes strategy to everybody!!
Amber
Ten 10 OUT OF Ten 10! Blown away! I Aced my hair follicle! It cleaned me from methamphetamines, amphetamines, and THC! About quarter ounce of Meth within 30days of test! I Am prescribed 60 mg of Adderall every day and never stopped taking my meds and it didn't show up! Maybe a quarter ounce of
…
marijuana in the 90 day period that I was tested for! I did the full wash around 18-20 times! The Calculator on the website recommend that I bleach and re-die my hair! That I DID NOT DO! You have one hell of a technique that if followed WORKS! Great Work!
Cody
This works as it states. someone took the time out to make a procedure, and if you follow it Step by step it works. Got the job an I'm more then happy with this.
Cody
It works. Follow the directions to a T and you will pass! I was a cocaine user on the weekends for a while. Not more than a few baby lines. I got clean two months prior to my test, did a bleach and a redye and 12 Mikes cocaine washes, 2 regular macujo washes, the
…
zydot day of my test, and passed. I was completely stressed, and Mike came trough. It was definitely worth it. Keep in mind these washes are veryyyyy time consuming. If you're not sure what you need to do, call and they'll let you know exactly how many and what type of washes to do for your situation. Thanks again Mike!
Anonymous
Simply put it works. I was an occasional cocaine user. Just on the weekends. I stop using two months prior to my screening. I used mikes cocaine method (12 washes). I also did a bleach and redye just because I'm paranoid. These washes are very very time consuming but they're worth it. Follow Mikes directions
…
and you'll have nothing to worry about!
D.
Wow!! That's all I can say!! Wow!! It was an intense 3 days but it was well worth it. Like everyone else is saying follow the directions to the T and watch the miracle unfold. It works, it works, it works!!!! I had a hair test scheduled but only had 3 days to prepare for
…
it. I did a bleach then redye, followed by 25 washes; the cocaine method. Then the day of the test another bleach and finally two of the Zydots. I did two zydots because why not?! Within the past couple of months I consumed no more than 2 grams if that but I wanted to be on the safe side. So yeah 25 washes, 2 bleaches, 2 zydot shampoos…. Follow the directions, fight through the stings and pain (it came on around the 15th wash) and know that you will pass!!! Stay strong! Thank you Macujo; your method has helped my family tremendously. Good luck to you all
Nickie
Works great definitely worth the money . Smoked everyday for last 6-7 years. Stopped for 2 weeks before I did 8-9 washes on my underarms . Followed every step and even talked to mike over the phone to assure I was doing everything right . (Do make sure the baking soda is wet like a
…
gravy or will burn the hell out of you). Recommend 10/10.
Anonymous
It worked! Thank you so much !
Joe
I was tested for pre-employment, and it wasn't until later I found out they were doing follicle for only fentanyl. Unfortunately I had to use fake urine for that portion of the test. One thing I will say, I felt completely confident going into my test. Stuck to the directions, on a rapid detox schedule.
…
Would definitely recommend.
Tony