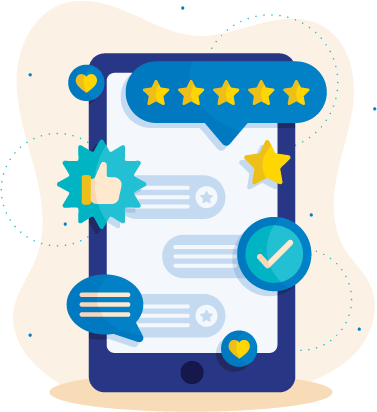 Reviews and Testimonials
See what our customers have to say about us. Reviews by satisfied customers after purchasing the original Nexxus Aloe Rid.
I searched the internet to find a solution to pass a hair follicle test and it led me to Macujo.com. I've never had to submit to a hair follicle test and I was wiling to do anything besides cut my hair or shave my head. My hair length is past the center of my back… (very long). Smoking marijuana almost everyday for the past 5 months was a deal breaker to obtain the job I wanted and worked hard for. I ordered the Macujo Aloe Rid and Zydot ultra clean from Macujo.com. It was shipped asap. I called and spoke with Mike on how to proceed and he knows his stuff. I did the Macujo method 10 times and used the Zydot prior to testing. I was retested 7 days later due to the testing clinic not gathering enough hair for the 1st test. I was terrified when they showed up on jobsite to collect another hair sample. I knew I was screwed. I'm here to say Mike Macujo's way is the only reliable way hands down. Mr. Macujo, I owe you a steak dinner sir!!! The only complaint is there's only 5 stars for this review cause it deserves 10 stars. This is the only way to pass a hair follicle test. You're the man Mr. Macujo!!!!!! More "I searched the internet to"
L.C.
Posted on
November 7, 2021
So I smoked nearly 3-4 times per week. When I got my new job I learned I needed to get a follicle test while I was only about a month clean to pass what was expected to be a pee test.. I found the Macujo method as the best chance to pass the hair follicle… test. After getting the aloe rid shampoo and doing washes following the steps exactly using a timer for each step for around 2 weeks! I passed my test with zero problems!! This is the most successful method I could recommend! I had spoken with many people and had been told this would be impossible! I can not recommend this more! More "So I smoked nearly 3-4"
Chase
Posted on
October 31, 2021
I got this for my daughter after she had moved from Colorado to Tx and was applying to a high paying job I ordered it on Saturday treatment arrived on a Monday the treatment was followed step by step on Weds she had her hair follicle test and passed it was truly money well spent
Terry
Posted on
October 31, 2021
I did follow Mike macujo's advice completely, I started actually getting chemical burns on my forehead and behind the ears and so definitely use Vaseline but I can verify that I did it eight times and it did exactly what it was supposed to do. I was not tested for marijuana I was just tested… for the four hard narcotics and passed every single one of them. And I will verify I did need to do this process otherwise I would have failed. Mike personally spoke with me and I believe I called him too and I will not recommend another person besides Mike if they need help with this type of a process. More "I did follow Mike macujo's"
Roger
Posted on
October 28, 2021
I was highly skeptical of trying this method and wondered if it would work! I was a heavy smoker of marijuana ( an eighth a day for months) even took a few ecstasy pills! I'm a black male with very curly thick hair. I did about 15 washes spread out over a 2-3 week period… even though Mike said 5-6 would work! I'd recommend doing about 15 so you can pass like I did!I refrained from doing more drugs. Just follow the directions to a "T" and you'll pass! Thank you so much Mike! Got the job I wanted! This is a real review, I promise! Try it out and like Mike told me "you'll only fail if you don't follow the directions precisely" BUY THIS PRODUCT AND THE OTHER PRODUCTS NEEDED TO DO THE METHOD! More "I was highly skeptical of"
Lonnie
Posted on
October 28, 2021
Hair was 60 times the limit last test before I ordered your shampoo. 3 weeks later after using your method I passed a 10 panel test to get my job back. Follow the instructions. No shortcuts and it works as advertised.
Scott
Posted on
October 28, 2021
I only had two days prior to the hair follicle drug test to pass and didn't get the aloe rid delivered until the day right before the test. I was a daily cannabis smoker for a month or so prior to the test, smoking primarily flower in bongs/joints as well as vaping weed oil. Day… 1: Bleached hair with regular hair dye designated bleach that contained ammonia. Then dyed hair with dye containing ammonia. Day 2: Managed to do 3 wash using Mike Macujo's method to the T. Didn't have enough time or baking soda to do it again, so I did original Macujo method that took a little bit less time. Only did this 3 times. Morning of test: Did original Macujo method one more time right before hair follicle test. Tuesday morning: Found out I passed!!!! Thanks Mike 🙂 More "I only had two days"
cotton
Posted on
October 26, 2021
Worked great. Passed with no problem. Would definitely recommend.
Heather
Posted on
October 22, 2021
Thank you thank you!! I was loosing my mind, I was informed I need to take a hair folic drug test for a new career opportunity I stopped smoking for about 30 days, thinking I had 30 to 40 more days before testing will I got an email from HR saying I Had to come… in next Thursday. I 1st bought the green shampoo from test clear thinking its was authentic, after finding out it wasn't I had 5 days before my test I called the phone number on your website and to my surprise I found out the I was wasting my time the the green shit. You overnight me a bottle of the Nexus aloe rid and I did the Mike Macujo method a full 7x's my head was burning but I sucked it up and kept washing to be safe I bleached my hair the day before the test but it burned so bad I only had the bleach in for about 5 minutes before washing it out. I dye back to black on the day of the test and used the zydot wash and tested. 7 days later I got my results and I PASSED!! Just to give a back ground I was a heavy smoker of delta 8 and a weekly smoker. Thank you so much!!!!!! More "Thank you thank you!! I"
Gil
Posted on
October 20, 2021
3 years ago I tried this same hair washing from another site that claimed to have what I thought was the original Nexxus aloe rid shampoo it came in a homemade bottle with their own label on it , we did the 20 hair washes and used Zydot ultra cleanse on day of the test.… It removed most toxins except the meth toxin. Now for u Mike Macujo!!! We first bought the original Nexxus aloe rid from your website and followed your directions to the tee. before the Macujo washes I did a hair bleaching and then used washes calculator, 20 washes in 10 days (I did skip 2 full days in between). Also purchased Zydot and ultra-cleanse to use on test day, also tested ourselves at home just to make sure we were clean. In the 10 days we did not stay away from any toxins and when we got results back no toxins were detected!!!! Thank you, Mike, you saved us.
no doubt this works as long as u buy products from mikes Macujo website and follow his directions to the tee and now we are so happy!!!! Thank you, Mike. More "Omg let me first start by saying this is the site to buy from!!! It works!!!!"
Sondy
Posted on
October 18, 2021
It worked, also bleached and dyed hair
Mercedes
Posted on
October 13, 2021
Absolutely works! I had a lot riding on this hair follicle test. I had about 4 days to get prepared. 2 washes each day. I got super anxious the day before, called Mike and he answered on the first ring, reassured me and his confidence eased my anxiety. I passed with no issues. I do… recommend ensuring they can't take hair from any other place on your body- for me I shaved but it wasn't an issue anyway. The instructions are very clear and precise. Do not cut corners, its a process but its worth the time and money. Huge thank you to Mike and the method!
-a customer who now has their dream job! More "Absolutely works! I had a"
Deavon
Posted on
October 12, 2021
Well I would like to give a rating but turned out to be a urine test. I did follow all the procedures in prep for hair test because no one was sure what it would be. I gave 4 rating because I think it may have worked for me. ??
Don
Posted on
October 10, 2021
I was very skeptical about this product to say the least. However we followed the steps exactly how they were out lined on the website and did it the number of times it said to do for the amount of drugs used. I must say we used drugs up until the day we cut the… hair and sent it out. We did 15 washes and the results just came back today and to my surprise the test said not detected across the board. I can not stress enough to do it exactly step by step as it is outlined on the webpage and you will have no worries. Thank you sooooo much!!!! More "I was very skeptical about"
Very happy
My hair follicle test was clean and it surprised me. Thank you, Mike knows his stuff
betty
I was only trying to pass to prove I hadn't used anything but marijuana. I however had used opioids 1 time a little over a month before I went and got my test. I continued to smoke weed while doing the washes so I failed for that but I passed the 90 day test for… everything else including opioids. So it worked for my purposes. I did 5 washes over a week period using no other products in between washes. When applying the vinegar it sure lights you up but sacrifices must be made. Also I do recommend people do a cheap rice hair treatment you can easily Google. And help restore some of the natural vitamins because it does damage your hair. None the less, 5 stars. Thank you Mike. More "I was only trying to"
Cody
I am going to give a DETAILED review of what I did – but if you want the quick version… THIS METHOD WORKS, and Mike is the bomb. I applied for a new job in a different state, signed the offer letter, and was set to move in about three weeks. Suddenly, they email me… saying I needed to get a hair drug test done in order to proceed forward. Well, I am an everyday smoker, throughout the day. I would work til about 1:30pm and smoke til bed. This summer I also went on a pretty crazy bender including blow (almost every weekend) and adderall (5 days a week at least), so I knew I was in trouble. They needed the drug test done ASAP, so I did what probably all of you reading this did – started googling for ANYTHING to help. I stumble upon Mikes Macujo Method and did some research, I soon realized that this would be my only hope at even having a chance of passing this test and landing my dream job. My family knew about the job, I had already put my two weeks in at my current job, and if I had failed it would've been game over. I only had four days to make my hair clean, and in a panic I had called Mike multiple times to ask questions, I emailed him quite a few times, and he was always one step ahead in ensuring I would pass and encouraging me along the way. My main concern was the blow – and Mike let me know that steps 1-5 repeated would work in removing that. The full wash steps 1-9 would get rid of the weed. Below is what I did: Monday: 1 Full wash (steps 1-9)
Tuesday: 1 Half wash (steps 1-5)
Wednesday: 1 Full wash (steps 1-9) / 2 half washes (steps 1-5)
Thursday: 6 Half washes (steps 1-5)
Friday – Test Day at 5pm: 1 half wash (steps 1-5) / Zydot before the test. I fried tf outta my hair, I won't even lie. I have about shoulder length, thick curly hair that felt like I could just rip it out… but after using conditioner it felt good as new. I will say, a shower cap will be your best friend through this as the products drip down your ears/neck/face, it burns. I do have some chemical burns on my ears and neck which hurt like hell by about Thursday, but I was willing to do anything to ensure I passed. Well, it has been 6 days since the test and I just got an email from the HR lady saying I passed and we are good to go! I cannot thank Mike enough, I legit almost started crying when I saw the email. If you are in a bind or feel like you have no hope for passing, DO THIS METHOD. Follow the steps even though they are tedious, but I can guarantee that if I could pass, you can too. More "I am going to give"
bec
Posted on
September 30, 2021
This really works! The secret is making sure you don't use anything for the 5 days before you start the washing process. My levels dropped from 3000 to 300 but I have to admit I didn't quit using just slowed down. I have no doubt in my mind if I had quit completely I would… have passed. More "This really works! The"
Laura
Posted on
September 18, 2021
I used the Macujo method once a day for 15 days in attempt to pass an unexpected hair follicle drug test. Usually my employer only did Urine tests, the Hair test was a first time ever test and I was worried because I was only clean from THC 45 days, more then enough to pass… a Urine test but not a hair drug test. I was weary at first but took the leap and ordered the shampoo and bought all other items from local store. Go to mikes website and find out how many washes you need within time frame you have and follow the instructions in the exact order and you will pass. I passed. Yes I was worried it took five days to get results. But I promise it works IF you don't take short cuts, tough it out, the astringent part sucks, and use a timer. You will pass. More "I used the Macujo method"
Salvatori
Posted on
September 14, 2021
If I can leave more then 5thumbs up then I will because of mike I get my kids back! I made a stupid move last month and smoked meth for a night I got a surprise call from cps stating that the court wanted me to do a hair test I was depressed, desperate in… need of help until I found out about mike!! I was kinda of skeptical because of the items I had to buy and knowing that it was going to destroy my hair but I did it any ways and guess what 100% I passed the test so that means I can get my kids back!! Please guys if you need help mikes macujo is there to help just do exactly what it says 100% and I promise you ❤ ♥ you will pass 😊 Thank you mike you are my hero More "If I can leave more"
Anonymous
Posted on
September 13, 2021