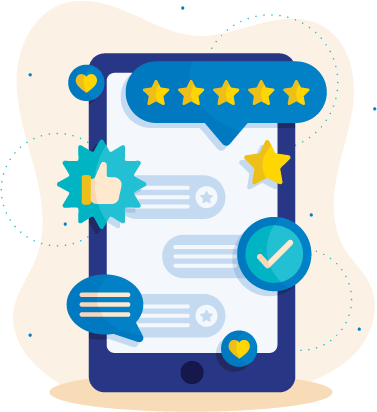 Reviews and Testimonials
See what our customers have to say about us. Reviews by satisfied customers after purchasing the original Nexxus Aloe Rid.
I used the Macujo method once a day for 15 days in attempt to pass an unexpected hair follicle drug test. Usually my employer only did Urine tests, the Hair test was a first time ever test and I was worried because I was only clean from THC 45 days, more then enough to pass… a Urine test but not a hair drug test. I was weary at first but took the leap and ordered the shampoo and bought all other items from local store. Go to mikes website and find out how many washes you need within time frame you have and follow the instructions in the exact order and you will pass. I passed. Yes I was worried it took five days to get results. But I promise it works IF you don't take short cuts, tough it out, the astringent part sucks, and use a timer. You will pass. More "I used the Macujo method"
Salvatori
Posted on
September 14, 2021
If I can leave more then 5thumbs up then I will because of mike I get my kids back! I made a stupid move last month and smoked meth for a night I got a surprise call from cps stating that the court wanted me to do a hair test I was depressed, desperate in… need of help until I found out about mike!! I was kinda of skeptical because of the items I had to buy and knowing that it was going to destroy my hair but I did it any ways and guess what 100% I passed the test so that means I can get my kids back!! Please guys if you need help mikes macujo is there to help just do exactly what it says 100% and I promise you ❤ ♥ you will pass 😊 Thank you mike you are my hero More "If I can leave more"
Anonymous
Posted on
September 13, 2021
Hey Mike,
I have spoken with you twice…and I followed your instructions two treatment periods, and both times the follicle was not forced upon me…so I didn't ever get tested, man…but I was ready because you, sir, prepared me…and I am grateful to you…
Take Care Man.
Guillermo
Posted on
September 2, 2021
100% effective!
So ima leave a review with 5 stars because it worked for me. I did some coke 2 months ago give or take. I did about 1.5 grams one night and smoked some hydro all weekend. I had been clean 7 months before that. I came up on a job opportunity so… did some research and found Mikes Macujo method. I followed the steps precisely I did 15 washes in one week kept a clean towel each day it worked! Was definitely hesitate at first because of the price and trust. Totally worth it ! More "100% effective! So ima leave"
Dakota
It worked fantastic, I tried multiple other options and failed, the Macujo method works great I finally passed!
Kory
Omg……. I don't do drugs but I'm very much aware that I've been around people that smoke alot of marijuana or whatever so I washed my hair with this stuff just o be sure did a 5 panel hair test and BOOM….NEGATIVE RESULTS I LITERALLY WASHED AND USED THE WHOLE BOTTLE SCALP WAS NOT HAPPY… AT ALL burned the hell out my ears the process suckkkkkkkks but if your consistent and remember the steps I kid you not that shit will work Mike was awesome as hell its pricey but it worked you have to follow steps though seriously More "Omg……. I don't do drugs"
Tangie
I want to first give all credit to the Most High, God is the Greatest. I was able to pass my 5 panel hair test. I used cocaine in April , May and June , 3 separate occasions. Total used was well over 1.5 grams. My test was not until first week of August. I… was clean for a bit over 30 days and did about 12 washes. To say the least I passed. So grateful to God! More "I want to first give"
M
It worked!
I sent my hair test off after 13 washes with the Macujo Method and am happy to report that I passed!
Thank you Mike for the advice.
Anonymous
I past my test thank you.i recommend this method with out any doubt it works!
Hazel
IT F**CING WORKED!!!!!!!!!!!!!!!!!!!!!!! I swear on everything I love I was nervous about this and wasn't fully confident but I already didn't have a choice on the follicle test so I figured I'd try the product. Welp! I took TWO follicle tests one at home and one at the clinic. Passed both! Grant it I'm… not an avid user but have a couple times within the last 90 days. I used the method 5 times then lightened my hair. Passed!!!! Worth my $$. Thank you mike macujo! More "IT F**CING WORKED!!!!!!!!!!!!!!!!!!!!!!! I swear"
Anonymous
Sooo I heavily believe in this method! It worked for me I bought the nexus shampoo and followed the steps precisely. I passed the hair test for a job I've been waiting for. I was clean for the most part. For 8 months I was clean until me and a friend decided to nose dive… into some coke. It wasn't much tho we had 3 grams and it was one night at the bar then we finished it when the sun came up. So roughly 1.5 grams each. I did do the wash process 15 times before my test and it was in 5 days so I did 3 each day. I also smoked some wax (highly concentrated weed) on the same weekend, but that was it. I had my weekend of fun then 2 months later is when I had to test. Thank God and Mike for me coming across this method because it works! More "Sooo I heavily believe in"
Dakota
It worked! I spoke with mike many times who answered all of my questions and put my mind at ease…I was so worried but it paid off totally! This process is excruciatingly time consuming and brutal but it is so worth it. Thank you!!!!
Mandy
The product worked! I was amazed after 2 weeks of washes and being a heavy user I had passed my test. Would and will recommend this product for anyone in need like I was!
brandon
I was always alittle sceptical about reading reviews and I NEVER write reviews for any one or any product! Mike made the impossible happen. I had such high levels of cocaine in my hair (40,000s)(No Joke) …. I have a case in family court, and failing this hair test would have made me lose everything!… When Mike say's failure is not an option…. he means it, he lives by it, and he will make sure you do not fail for any drug! He works closely with you and makes you feel like you've known him for years! He actually cares about his client's! He will not let you fail! And he will not work with you if are not serious about following his directions or his plan that he will personalize specifically for you. His time is valuable, and his knowledge is priceless! He knows what he is talking about. Everything he said and every outcome he promised happened exactly how he said it would! I am so grateful that I found him and his methods. Someone up there was looking out for me. I passed my hair follicle test within 1 and a half weeks. And to boot, I had Adderall, opiates (afew different types opiates), and marijuana in my hair. And I'm not talking low levels of each!! The opiate levels were in the thousands. I'm not happy about putting my business out there, but Mike is a miracle worker and deserves for it to be known! Like I said, failure is not an option to his client's. If you follow his directions, there will not be a positive result for any drug on that test. You will have a passing hair follicle test, even if you think it's impossible. Please do not waist your money on any shampoo's or products unless they are from Mike's Mecujo website or Amazon, just like Mike says. You will fail! And Mike will not waist his time on personalizing method for you if you do not have the right products. And that's how you know he is serious about his business because as long as you have the right products and order on Amazon or this website ( the price of the shampoo is pretty much the same on both websites) he will not waste his time making a plan for you if he knows you're going to fail with the wrong shampoo. I cannot stress enough that he is a miracle worker, and if you put your trust in him, you will not fail! He will not let you fail! I can't thank you enough Mike, from day one you were nothing but honest, serious, and passionate about your promise that I will not fail! You are a miracle worker and I would have been dead in the water if I did not find you! Thank you for everything!! More "Review #21832"
Laurie M.
I had three days till a hair test. Purchased Nexxus Aloe Rid Shampoo, Scrubbed my head with vinegar for thirty minutes then soaked on top with clean and clear, rinsed and lathered Nexxus aloe rid to sit for twenty minutes, dandruff shampoo with sasylic acid 3%, then tide detergent back and forth. First day 7x,… second day 4x then last day 4x and followed with zydot at the end two hours before sample was taken at lab. Three days later I was notified I was squeaky clean! Hair was a little dry but nothing a good deep conditioner and coconut oil didn't fix right up. Would definitely purchase again if another emergency arose. One bottle was enough for thick just past the shoulder hair with some left over. More "I had three days till"
J
It worked!! I spoke to Mike for advice and followed his recommendations for heavy use of marijuana. He advised me to do 10-15 washes. After 13 washes, I used the home testing kit and sent to the lab. I received the results 5 days after the lab received my sample. I was thrilled to learn… that I passed! Now, I am no longer concerned about passing my employment testing.
Thank Mike! More "It worked!! I spoke to"
DD
Very heavy daily user of Meth/Ice for several years. Used the Mike Macujo method. FOLLOW THE DAMN DIRECTIONS!!!!! If you follow them, it DOES work! It does not wash out overnight. Takes multiple washes. I did a bleach on top of it. Instructions recommend a bleach. If in doubt do 2 bleaches! I only had… 8 days to prep. Did 2 washes a day for 7 days. Did 1 wash morning of. Passed with 0.00% showing up!!!! More "Very heavy daily user of"
Doesn't Matter
It works! Follow the directions, yes…it's a p.i.t.a. and takes a commitment, but it works. Trust me. Long term meth user, new job gave me incentive to get off the shit and the Macujo method helped with a clean follicle test. Got the job and stayed off the stuff. Win-win!
Brian
Thanks for reaching out Mike and thank you for your magic potion! I followed the Macujo method almost to the t and passed my hair follicle test Should another test come up in my future, you can be sure I'll be using the Macujo method again.
Thanks again! Cheers !
Bob
I had my doubts but this product actually work, I used it 3 or 4 days leading up to my hair follicle test I used it one last time with the ultra clean on my way to take the test 10 days later I got a email saying I got the job… I would recommend… it if you have a hair follicle test it works More "I had my doubts but"
Anthony