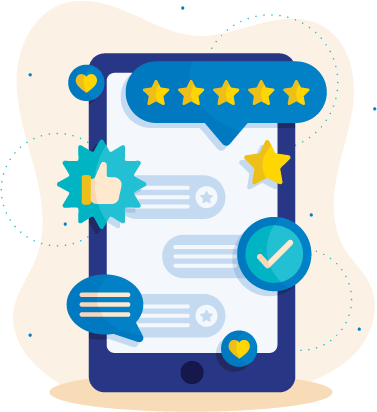 Reviews and Testimonials
See what our customers have to say about us. Reviews by satisfied customers after purchasing the original Nexxus Aloe Rid.
The Best! Be honest with Mike and he WILL give you a game plan thar will work. Thank you Mike
William
Posted on
January 17, 2022
I used meth 3 weeks prior, and 1 week prior multiple times, and found out I had to take a hair follicle.I came back negative. I did the macujo method 3 times.no bleach or anything more. Thank you so much. I would have had a lot of devastating series of events unfold without this method.… Highly recommend as it was recommended to me by a daily user who passed her tests every time. More "I used meth 3 weeks"
M
Posted on
January 15, 2022
IT WORKS USE THIS PRODUCT IF YOU HAVE TO PASS A HAIR TEST. I was a daily smoker multiple times a day. I stopped smoking for a little over a month before my test, did about 20 mike macujo washes (I used the whole bottle of nexus rid shampoo) along with the zydot ultra clean… shampoo on the day of the test and I passed. Follow instructions perfectly and you'll be fine. Wear gloves because the process is very rough on your hands. I also found that wearing a shower cap would leave redness on my forehead so I stopped doing that and it went away. Call mike. He is extremely helpful and dedicated his life to helping people get jobs. More "IT WORKS USE THIS PRODUCT"
Will
Posted on
January 12, 2022
Worked as described. I called Mike, he answered, very friendly and understandable. He recommended 2 washes each day prior to test. Follow his recommendations at the very least, don't take shortcuts and you will pass! I was an ounce or more of weed a week user. I was clean for approximately 115 days. Washed hair… 4 times (exactly per the directions) and passed! More "Worked as described. I called"
No names
The shampoo and macujo method works! I went to a lab and got a hair test done. Test showed positive for MdMa. I called Mike and and gave him the test results. Mike recommended 6-9 washes. I did 9 washes and tested again. I passed the second test. I also got a 3rd hair drug… test done by my employer. I passed 3rd test too and I got a job. More "The shampoo and macujo method"
Anonymous
Don't believe the negative. If people are saying this doesn't work is because they did not do exactly what the instructions say and they didn't call Mike if they had a question. I was an everyday weed smoker for the past 20+ years. I needed to take my test in 7 days. I had the… product already due to a mishap with the first test I took so this was my second test and I had to do the process all over again. I first bleached and area in the back. I didn't redye right away. The second day I began the washes. I got a timer and followed each instructions step by step. The first time I did burn my scalp but I quickly learned to apply alot of Vaseline and not to rub or scratch my scalp, just my hair. I did 2 washes a day for 5 days and 3 in 1 day. The night before testing I did a redye followed by a wash. The morning of the test I washed and finished with the Zydot. I wasted no time heading to my appointment. I used a clean towel for the headrest I washed the coat I was wearing and put on a new shirt 3 days later I got the winning call, I passed and started my new job. All I can say is Thank You Tank You Thank You. If you have a question Mike will be there to assist. If you are scared to death like I was call Mike and he will help calm your nerves. This is a game changer and a second chance for a lot of us. Thank you again Mike. More "Don't believe the negative."
Unknown
It works! You must use the whole method; not only the special shampoo. This was actually for my boyfriend. I can't imagine how grueling this method would be for someone with very long hair; but for a guy, it isn't so bad. Your head will tingle and burn- don't forget to put vaseline on your… ears and hairline if you like having skin on them! All in all, it was 100% worth it and I know he would do it again in a heartbeat. He probably did the whole method about 6-7 times. Effective on all toxins. His levels weren't super crazy high when he started, if they were, he probably would've wanted to do the method about 10-12 times. More "It works! You must"
Lucy
I followed the mike macujo method. I used one bottle and tested clean in 6 days. I honestly didn't think it would work so I did an at home test then did my employment test. Passed with flying colors on both
Tanner
If your thinking about it, don't. Just do it, you can't afford not to. I've been following the steps precisely took a hair test yesterday on my own just to see where I stood at a local clinic and came out Negative. Still have 4 days until the real thing. I'll continue to do the… washes until test day just to make sure. More "If your thinking about it,"
Alberto
Posted on
December 30, 2021
I'm gonna be completely honest… I was VERY skeptical on if this product would get the job done. I would read reviews but thought they were fake or just bot reviews. I YouTubed the Macujo method and made sure I got all the steps exactly right. I hadn't smoked in about a month before beginning… the process but when I did smoke I was smoking about 7grams a day. I did 7 total washes and I passed not one but TWO hair follicle tests. I'm a firm believer now!! Thanks Mike! More "I'm gonna be completely honest…"
John
Posted on
December 31, 2021
I had a week to prepare and this method work perfectly.
Unknown
Posted on
December 29, 2021
It works hands down I was a every day user for meth I used the product bleached my hair and passed , I was dirty hands down 3 weeks prior so I called mike he told me what to do and I got the job
Thanks Mike
Big dog
Posted on
December 29, 2021
Mike the Man…I spoke to him before testing, I was told to do alittle extra 1-2 , went the same day and PASSED IT!!!! THANKS MIKE🥰
Renee
Posted on
December 28, 2021
Passed it and was able to speak with mike firsthand and gave me great advice on how to proceed
Amber
Posted on
December 21, 2021
I thought I was a lost cause but did this for 5 days once a day and crazy as it seemed it worked thank you.
Amazing
Posted on
December 20, 2021
I'm only putting 4 stars, because my husband & I did more than just the mucujo METHOD. WE BLEACHED TWICE, DIED IT 2-3 TIMES,  Either way, after that and macujo method mixed OH and zydot….. (drumroll) WE MFING PASSED! I AM AMAZED AND I ALSO NEVER WANT TO GO THROUGH THAT AGAIN. Thanks Mike for… the educated advice. More "I'm only putting 4 stars,"
Tia
Posted on
December 19, 2021
This product works. Just make sure you follow the directions properly. Everytime l had a question. Mike picked the phone.l am grateful for this product.
Unknown
Posted on
December 18, 2021
This system works. I had very short hair to start with. I had used meth one night, hit the pipe about 7 times. I also smoked some green and was taking prescription Vyvanse. Had to get a hair folicle test so I had to grow my hair out as I shave bald, so.i started washing… my hair even though it was shorter than what Mike recommended to start washing. Mike recommended 7 washes I ended up doing about ten. I had the luxury of being able to bleach my hair. I grew my hair to the required length of one centimeter and passed. There wasn't a trace of anything in my hair.. I called Mike twice to clear up the number of washes vs how short my hair was going to be. He was very cool and helpful. I did order extra zydot shampoo and washed my hair three times with that at 7 hour intervals because I had to pass as it is for a custody case. More "This system works. I had"
Map
Posted on
December 17, 2021
With less than a week to pass, being a daily, heavy user I thought for sure I was screwed. I stopped using immediately bleached and recolored my hair back to dark chocolate brown, then washed twice a day everyday until the day before my test. I had to recolor the day of my test because… it lightened so much, then I used the Zydot cleanse, combed my hair and went for my test and after a week of suspense my results came in and my hair was clean as I had passed with flying colors. Thank you so much! More "With less than a week"
Dennis
Posted on
December 15, 2021
I was a little skeptical at first but had no choice but to try. I followed the instructions and gave Many washes a few days before testing. Then on final day I used the zydot packet which was included with a small shampoo as well and rinse purifier and conditioner. I got my tests and… I passed. I was so excited as I wanted this job. I recommended to another friend as well. Excellent choice now I know there is something out there to help. More "I was a little skeptical"
Steve
Posted on
December 16, 2021