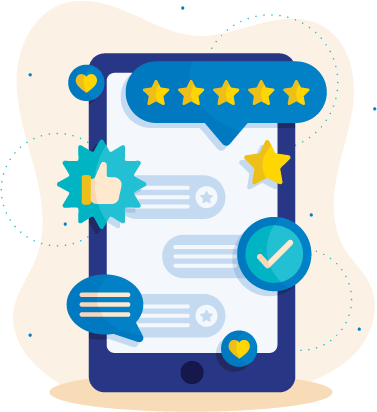 Reviews and Testimonials
See what our customers have to say about us. Reviews by satisfied customers after purchasing the original Nexxus Aloe Rid.
It works!!! Exhausting to have to keep doing the steps over and over again but don't quit cause it does work!!
Caleb
Posted on
November 28, 2022
Great product and it definitely works. I was 2 months out, used the products as directed, and passed.
Christopher
Posted on
November 28, 2022
Started tesla a weed friendly job so started smoking for first time in 10+ years about every 2-3 weekends id smoke for 6 months before i got laid off Needless to say i needed to pass a hair follicle for my next job called and let them know and that i tried coke few months
…
ago Did a bleach and re dye since i have long hair and 3 washes with zydot wash same day and here i am on my way to my next job hair was clean Thanks again guys me and fam thank you
Ryan
Posted on
November 27, 2022
I can't believe it. But it worked! I called Macujo after another "shampoo" company rep told me on the phone that Macujo is the only process that has the best results. A lady named Hope picked up and walked me through how to do everything. I smoked vape and flower daily. I was ready to
…
piss clean when I read the offer and realized that within 5 days I would have to give a hair test. The product arrived the next day and I started doing the MM method. I did 16 washes. Make sure to follow the instructions and do not deviate on the correct products. DONT scrub your head to hard, especially on the first go around. I did and the rest of the washes were extremely painful. But fuck it – it worked! I got a job that I've been trying to create for 5 years. If it wasn't for Hope helping me, I wouldn't have succeeded. Make sure to call them if you have questions. My hair sample was taken from the top crown of my head. I. recommend focusing there. This process will suck! But if you are committed and want the clean PASS outcome on the test, then grow a pair and do it the right way! Thanks Mike and Hope. God bless you!
J
Posted on
November 23, 2022
First off I don't smoke like that bc the jobs I've held do random drug tests but I been in transition for some time and for my bday my bf took me on this amazing trip where weed is legal. Long story short, I smoked what I thought was a cbd vape pen but when
…
I got home, a potential job of a lifetime called me for a hair follicle sample for the position. I went to the nearest drug store got a home test kit and tested positive for THC. I went online, did some research and ordered Mike's kit. I followed all the instructions and 7 days later passed with flying colors. I no longer smoke but I'm telling you this thing works.
Zane
Posted on
November 23, 2022
Followed the wash cycle and my son passed his family court hair follicle test. His test did show marijuana, however as he had been upfront with court and he continued to smoke upto and on day of test. This shampoo and wash cycle removed ice, Meth & mdma which he had binged 4-5 weeks before
…
test. Couldn't be happier with results. Will always keep a bottle (& stuff) on hand for any future testing. Thank you.
Rachael
Posted on
November 21, 2022
I would just like to say thank you, Mike! My fiancé had a hair follicle test in three days we used Mikes method and passed for Thc He was an every day smoker and needed to wash his hair 10 to 15 times but we passed with flying colors. Thank you again.
Tabitha
Posted on
November 16, 2022
Definitely recommend. I didn't have much warning of my follicle test and am a frequent user. I followed step by step and only did 3-4 times due to the time crunch and passed. If you have time definitely spread it out as the instructions say, it does start to hurt your skin, or put the
…
Vaseline around ears. 10/10 recommend! I'm honestly amazed I passed.
Maddie
Posted on
November 16, 2022
Worked great passed my test with flying colors
Montana
Posted on
November 12, 2022
Called Mike, he told me to complete 10 washes, i was using thc and Adderall for a few days and i passed my hair test with no problem
i used the black bottle aloe rid shampoo with the mike macujo method
Alex
Posted on
November 11, 2022
Cant thank you Enough! you took your time to answer all my questions and pointed me to the right products
so excited i passed my test and i was hired for my new job!
hands down, Macujo aloe shampoo is the best for drug toxin removal
Wolf B.
Posted on
November 9, 2022
Followed mike macujo method eight times. Then I used the zydot shampoo and gel. I also took the hair sample with a wet head. Didn't sleep on it. Thanks Mike!!!!!
Debora
Posted on
November 3, 2022
I used thc and coke for a month, Mike told me to do 15 washes and a bleach treatment, passed without a problem! , only buy the Macujo Shampoo, black bottle, the green bottle toxinrid is fake and didn't work for me.
Kenny
Posted on
October 24, 2022
mike method really works, i did 7 washes with black bottle macujo shampoo and the astringent and vinegar, also used Zydot before the test, i recommend 100%
Darren
Posted on
October 21, 2022
Robert Klu
Posted on
October 19, 2022
I passed my ETG alcohol test without a problem, i drink many times a week, Mike told me to do 10 Mike Macujos washes, so i did 2 a day for 5 days and i also used the Zydot before i went for testing
Rodney
Posted on
October 10, 2022
The day I got to know that I would be having a pre-employment hair drug test, I freaked out. I Found out Mike's Macujo website which relevant info and showed exactly how to pass the drug test. I washed my hair 12 times and also bleached and re-dyed. I called Mike the same day and
…
he spoke to me for 1 hour 30 minutes and told me step-by-step what to do. Mike was always there to support and he has extensive experience and research for this. thanks again Mike!
carter
I passed with flying colors!!!
I got my dream job, and all thanks to you. A million thanks.
Daniel
I have passed (4!!!!) hair follicles using your method. I feel like I could be a spokeswoman lol!
Simmons
Posted on
September 28, 2022
24Got a hair test for my job and i was able to pass with 19 mike macujo washes, Green bottle shampoo doesn't work only get the Macujo aloe rid shampoo because toxin rid scam from the other website id fake only buy the black bottle and call mike.
Amanda
Posted on
September 24, 2022