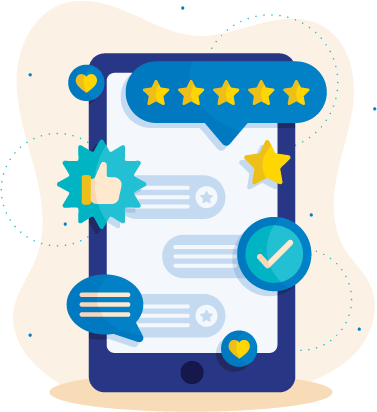 Reviews and Testimonials
See what our customers have to say about us. Reviews by satisfied customers after purchasing the original Nexxus Aloe Rid.
Eddie
great product that worked and any help I needed like was one phone call away
Megan
Worked great! I passed!
Liam
Mike was extremely knowledgeable and professional. He really cares about his clients and goes out of his way to help. Can't say enough good things about him and his business. Full thumbs up and 5 stars all the way!
Matt
If your reading this you probably are looking for answers and partly scared. I never leave reviews but I felt I had to on this one. This method does work. I promise. Trust me. I had 12 days notice for hair follicle for custody reasons. The lovely ex thought she was gona catch me. She… was wrong. The look on her face when that test came back negative was priceless.thank you mike. I had H and meth used regularly up until I found out about test. I have no head hair so I knew they would let me pick where sample would come from( done this before) I chose armpit. First do a bleach and redye, that opens up the shaft a bit and gets things moving. Do your required washes . Body hair is tough with all the different stuff u must keep rags compressed because the stuff will run off you. Bleach redye 2 days before test. Use zydot day of.. this works.. More "If your reading this you"
Kay
It worked for me. I followed all the instructions plus did 2 bleaches and a redye. Definitely use something to keep the liquids from running down your face and neck it made me break it like a teenager.
Charles
I called mike he answered personally, very up front and honest supplier. His product worked and belive me the company folical test I passed is the absolutely hardest one to pass, followed his exact instructions 8 total washes and zydot as directed and passed flying color's,
Thanks mike macujo
Donley
I passed, super grateful that you guys were able to help me out and I have Locs so you know it really works but I was under the impression I had more but unfortunately my lawyer called me and said I need to take the test the next day after talking to her so I… bleached and redyed followed up with the Macujo method and I pass with only doing the method once and doing zydot the day of but I would suggest 6-10 washes honestly More "I pass super grateful that"
Don
Honestly I thought I wouldn't pass my test because I got locs but it work for me which made me super happy because I was going through a custody battle I use to be a heavy smoker I stop about a month before my test the crazy part was my lawyer was going to try… to get me more time to get the thc out of my system so my dumb ass didn't start the method I get a call saying hey you have to go and take a hair follicle I stall out until the next day that night I got my hair bleached and redeyed and I only did the method once because my stylist have to leave and I still pass I would suggest doing the method atleast 6-8 times More "Honestly I thought I wouldn't"
Teresa
I used this method for a DSS urine and hair follicle test and passed!! I had used amphetamine on a daily basis for several years. Having received the product 2 days before test I did not do all of the washings according to the plan . I probably only did 5 washings of the required… 15 for my particular drug usage and still passed I would definitely use this product and method again and highly recommend it!! Thanks Mike, you literally saved my life!! More "I used this method for"
Vanessa
It worked!! I passed my test using Mike's method and I'm so thankful. I had to call a couple of times because I had questions but Mike was there to answer everything for me and get me through this. THANK YOU, MIKE!!
Ashley
Hello,
OMG! It is true! The Mike's Macujo method does work. I ordered the original formula shampoo and 2 clean and clear. It not only worked for one test but for 3 test. One a month for 3 months. I followed the direction and 💥 pass my test. My hair test that is. Yes… it will do some damage to your hair but depending on the situation, in the end it is all worth it.
Here's my story
I had used at least 30* lortab. I did 5 washes and a bleach and dye. Then on the day of I used zydot clean and clear. I repeated this for 3 months passing each month. Also I didn't do the washes untill like A week from my appointment. It still worked. Thank you Mike for saving my ass. I can't thank you enough. More "Hello,"
Terrance
This stuff really works, after buying it I was still in doubt despite the price. I figured the good stuff has to cost some money. I washed about 9 times on 2 inch course hair. Took my test and passed. I nearly fainted. But I read all the reviews to make sure I wasn't wasting… my money. So if you are reading this buy into it and follow the steps. Mike, u the man!!! Im now working with the job of my dreams and u definitely helped out big time. More "This stuff really works,"
Alvin
Worked perfectly. I followed directions and I pasted the folical test. I only had weed in the hair. Daily user . Many years. This method took 10 days and worked 100 percent. I highly recommend Mike's Macujo Method. Once again I say…it works . I did it. You can bet on it.
Magda
First of all, Mike thank you again for saving my life with the Mike's macujo method. I was using crack in the past (almost every day) Then I stopped for a while, then came back to this crap again. In the meantime I was drinking too. I had to do hair test and didn't know… what to do until I found thi method to wash my shit away. I thought this is another scam and I'm gonna loose my money but I had no other choice so I gave it a try . The shampoo is very expensive but why not buy it if it might save my life? Because, yes that was my lifesaver. I did 9 washes and bleached my hair as he told me to do it. I passed my tests for crack and alcohol, it just disappeared. Seriously I was in shock and so happy and I can't thank Mike enough. He helped me out thru the whole process. And guys, do not listen to the bad reviews because these people I'm sure they didn't follow Mikes instructions. Just buy this shampoo and go for it because it worth it. No memory would buy your happiness so just go for it. I wish I could give you Mike thousand stars but I'm able to give you the maximum 5 🙂 Thank you again!!!!!!! More "First of all, Mike thank"
Toby
Worked just like it said it would
Crystal
Even tho my scalp is dry and a little sore I past my hair follicle test with the macujo steps !!! I would recommend this for anyone whom has at least 6 days before their test!
Ben
I have to admit even though i was a little nervous I used Mike's shampoo and without question one of the best moves I have made I passed my hair follicle test without any issues and got the job and fresh start i was praying for . I am extremely Impressed and highly recommend his… products if in a tough spot . More "I have to admit even"
Katherine
This worked!!!! I was so happy that it did. I used this 10-15 times along with bleaching my hair within a 2 week span. I was a heavy smoker and also had recently taken addy! So thankful for this method!
Aura
This product worked well for my husband, he used it 3 days prior to the test. Having to do 5 treatments following the directions. He did have some irritation on his hairline due to the chemicals which could have been prevented but that's on him. He is a daily user.
JM
This is the only real choice when it comes to washing your hair preparing for a follicle test. After 20+ years, Mike truly knows the process and delivers time and again (a 99% pass/success rate is hard to argue with). The 1%ers who are likely the same that give the bad reviews either didn't educate… themselves or follow the instructions properly. What do you have to lose other than some cash (nothing good that works properly is ever cheap is it)? Its guaranteed you'll fail without trying Mikes Method or another inferior one and Mike's has a 99% success rate. Trust me this is not only your best option but the only option really by far. Many claim their product/process works but until their success rate is the same or better than 99% there is really no point even considering something else. Awesome product!!!!! More "This is the only real"