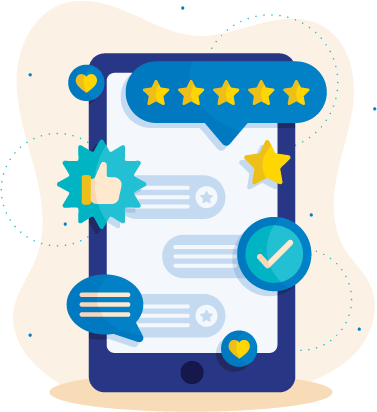 Reviews and Testimonials
See what our customers have to say about us. Reviews by satisfied customers after purchasing the original Nexxus Aloe Rid.
Bob
Thanks for reaching out Mike and thank you for your magic potion! I followed the Macujo method almost to the t and passed my hair follicle test Should another test come up in my future, you can be sure I'll be using the Macujo method again.
Thanks again! Cheers !
Anthony
I had my doubts but this product actually work, I used it 3 or 4 days leading up to my hair follicle test I used it one last time with the ultra clean on my way to take the test 10 days later I got a email saying I got the job… I would recommend… it if you have a hair follicle test it works More "I had my doubts but"
Karrie
This method REALLY works! I landed my dream job after passing a hair test that I never would've passed on my own. I smoke daily to help with an insomnia issue. The employer is a national company and doesn't care that it is legal in CA, where I live. I never thought I would pass… a hair test since I use every day. But I passed! This works! No joke!! More "This method REALLY works! I"
KC
Words can not express the gratitude I have for Mike Macujo! It took forever to get my results back, but I PASSED!!! It really does work if you do it right! I've been a daily pot smoker for decades, my kids are grown, my job doesn't do testing, so I've never had to worry about… it before, but I got popped for one when I tried to get a family members child out of system custody. The system is horrible, and I was his only chance to get out if it. First thing you have to do is stop smoking a week before you start doing the method, and continue to not smoke. That is probably the reason some don't pass, you can't keep smoking and expect to pass. I did twelve methods, took a home hair test, which I passed, then did a bleach and re-dye, followed by four more Macujo methods and Zydot on day of my test. Mike you are a lifesaver, I had already passed all the requirements to get my nephew, and when they threw the hair test at me, I was despondent, thinking I had just doomed my nephew to a childhood in the system, being passed from one family after another. I did my research , and all reputable sources pointed to you. It wasn't a cheap solution, I have really long, thick hair, and all together I spent about $650, but it was the best $650 I ever spent, worth every penny! My nephew will now get to grow up with his real family that loves him dearly. I am forever in your debt, Mike! More "Words can not express the"
Crystal
This really works you saved my family and I recommend any of your products thank you I wish I could do more to say thank you than a comment you truly saved my life
Rich
This method worked for me amazingly. I was put to do a hair follicle test for both alcohol and hard drugs. My case was strictly alcohol-related. I had been drinking regularly every weekend roughly 10 beers a day for the past five months. I was not supposed to be drinking. I was notified 30 days… before they hair follicle test was to be completed. I ordered everything recommended by Mike. And I did have roughly 11, or 12, washes. I did use the zydot the morning of my hair follicle test. Just got news today, my hair follicle test came back negative across the board for alcohol and all other drugs. I don't use drugs, just have a habit of drinking. For those of you who are wondering if this method works for alcohol use, in my case, it did. I could not be more grateful to find this method oh, this just saved me . Thank you Mike. More "This method worked for me"
John
Let me start by saying thank you so much for this product and hello to the person reading all the reviews and wondering if this method works. I am here to say that I just passed my hair follicle test using this method. No this is not some BS robot talking. I called mike when… I had figured out i had a test. He re assured me i was fine and that he has people calling everyday who continuously smoke and pass there drug screenings all the time. He let me know how many washes i would need and was very helpful. I hope if you are a person who is needing reassurance if you are reading this because here it is. Good luck to anyone who may need it but i am here to say this is the best solution. Thank you again Mike!!! More "Let me start by saying"
Tom
It worked! Had been clean for 1.5 months did 10 washes throughout this time. Finished off with zydot the day of dried off and went straight there. 3 days later, clean as a fan. Recommended!
Karen
Yes, everything worked out fine using the product as instructed. My son received a false reading on the first time and was given a second chance at testing. Therefore, we could not take any chances and try any product. I select your product with confidence and was extremely happy. I will highly recommend to anyone.
Josh
This is the first review I've done for anything in my life. Not the guy that leaves reviews. I'm only doing it because I owe it to Mike that much. Mike's Macujo method is absolutely what it's supposed to be and what you're hoping it is. Trust me, I was in your shoes 2 months… ago. I was smoking heavy every day for two years with minor cocaine use included (college), and had to figure out how to pass a drug test for a job. I originally bought a knock off brand shampoo for 200 bucks. Luckily I called the number on the Macujo website (which is Mike himself) to guarantee and make sure I had the right one. He stayed on the phone with me for 15-20 minutes explaining how the macujo method is the only thing that has a 99% success rate, and that all the the others are people literally changing chemicals putting it in a bottle and selling it for way more than the one that works to make it look better- and to make more money. These other shampoos can help, but only with minor drug use. I've read about people failing all the time trying to use others besides the macujo method. Once he explained this to me, I bought Mikes shampoo and Cleansing shampoo and conditioner packet. I did the exact 9-step method twice a day, a total of 14 times and passed. The other shampoos do not come with anything other than the shampoo- no 9 step process, no instruction including how to use, and you can never get ahold of them if you have a question. I called Mike probably 6 or 7 times through the whole process with questions, and he always answered. This guy not only has the best product on the market, he is so helpful and cares about tending to his customers. If you are needing to pass any kind of hair follicle test, this is your best bet without a question. Hope this helps. More "This is the first review"
Mark
I was a light smoker who wanted to take as few chances as possible due to the fact my smoking habits used to be way worse and I hadn't cut my hair in over 2 years. I ended up chopping my hair to 4 inches long, and washing my hair 12 times (way more than… Mike said was needed). This process does work, but I will say that even if it does, don't skimp on any of it. Buy the shampoo, listen to what he says, prepare for the burning sensation, and deal with it because it will give you a better life at the end of the day. More "I was a light smoker"
Xyz
I used the recommended 10 washes. I had been clean for about 2 1/2 months, but 2 weeks prior I had a private hair test and tested positive for meth and addy. Did 10 washes in 6 days and passed. Thank you! WORKS!
Jazel
It works!! Worth every penny..
I was a bit skeptical at first but it works.
Everyday smoker.
Kasie
This method truly works. Thank you so much Mike.
2X Client
First off I want to say that I was very skeptical about this but said what do I have to lose to try. Mike was very informative and helpful throughout the process. Did exactly as the directions stated to the T with the exact supplies listed. Won't lie, it is a tedious and excruciating process… but trust the process!! It was definitely time consuming so dedication and patience is key because at the end, you get your results! This is not a lie, fabricated or even sponsored. This process is the truth and we bought supplies for two people that were daily heavy smokers. Passed the hair follicle test with flying colors! The key to ensuring that you pass is to also stop smoking while doing the Mike Macujo method. I wouldn't cheap out and get other shampoos because it's too much to risk to pass a hair follicle and I know for certain the Nexxus aloe rid was a big part of the process. Thank you Mike!! You are a lifesaver and if I know anyone that needs to pass a hair follicle and I am sure to send them your way! More "First off I want to"
Eddie
great product that worked and any help I needed like was one phone call away
Megan
Worked great! I passed!
Liam
Mike was extremely knowledgeable and professional. He really cares about his clients and goes out of his way to help. Can't say enough good things about him and his business. Full thumbs up and 5 stars all the way!
Matt
If your reading this you probably are looking for answers and partly scared. I never leave reviews but I felt I had to on this one. This method does work. I promise. Trust me. I had 12 days notice for hair follicle for custody reasons. The lovely ex thought she was gona catch me. She… was wrong. The look on her face when that test came back negative was priceless.thank you mike. I had H and meth used regularly up until I found out about test. I have no head hair so I knew they would let me pick where sample would come from( done this before) I chose armpit. First do a bleach and redye, that opens up the shaft a bit and gets things moving. Do your required washes . Body hair is tough with all the different stuff u must keep rags compressed because the stuff will run off you. Bleach redye 2 days before test. Use zydot day of.. this works.. More "If your reading this you"
Kay
It worked for me. I followed all the instructions plus did 2 bleaches and a redye. Definitely use something to keep the liquids from running down your face and neck it made me break it like a teenager.