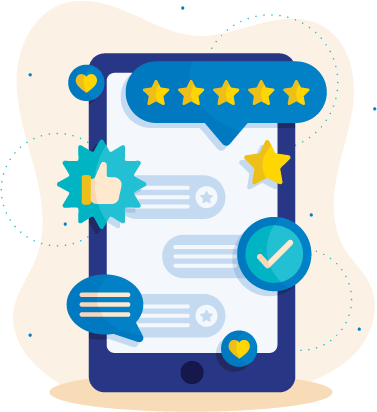 Reviews and Testimonials
See what our customers have to say about us. Reviews by satisfied customers after purchasing the original Nexxus Aloe Rid.
This really really works! making sure you discontinue drusa week before you start the washes. My levels dropped from 3000 to passing
thanks mike!
Camille R.
Posted on
September 21, 2022
It worked!. a year back and it worked again a couple of weeks ago! I do about four steps fall asleep wake up do the next few steps go to work come home do it another four steps … I just kept doing this for 12 times. never stopped … And I am an intense
…
user of all! thank you Jesus!!!
Rene
Posted on
September 18, 2022
Mike's Macujo products work! I had to submit a hair test sample Test was a 5 panel. and I passed for coke and thc
Mandel
Posted on
September 15, 2022
Y'all I'm here to tell you …this WORKS!!! And I'm going to be completely honest with you all…we are everyday smokers meaning meth…granted we take breaks of course but the real testimony here is this shampoo…we knew when he was taking the hair follicle test to get this job, we knew we were gonna have
…
to put in work for the 15 full shampoo cycles right,,,well we didn't stop smoking , (and we only smoke it) in fact the day before the test is when we started the cycles,,,NOW you have to follow this literally step by step!!! We got in about 5 full cycles before he had to take the test…now again follow the steps …it will burn and it will hurt!!! I saw my husband go through some pain doing this procedure !!! And yes gonna do the bleaching of the hair too and I got him an ammonia free one all natural ..now remember what I said we smoked the day before the test!!! Well we had to stop at 5 cycles cuz it was time running out and he was in some pain!!! Cool air seemed to help the burning sensation until wash out time but nonetheless you can live through it …because IT WORKED !!!! We smoke weed too and it passed for everything !!! Yes it's expensive and yes ITS WORTH IT !!! Can't tell you enough tho to FOLLOW THE STEPS!!! Get EXACTLY the products that are listed don't cheat yourself out by getting a cheaper "tide" or even cheaper astringent!!!! Mike Macujo…thank you sir!!! Your brilliant !!!
Cecelia
Posted on
September 12, 2022
THIS WORKS!! I had a really important hair follicle test coming up. I was clean for 59 days when I went to go and take it. I was using opiates every couple of days for 8 months. I did the 15 washes that I was told plus one extra one, beached and redied my hair,
…
got a little trim, changed all my pillowcases, new brushes, hair ties etc. And the Zidot Ultra Clean the day of the test and I passed!!! It's definitely time consuming as it takes 2 hours each was, luckily I was able to do it over a 3-4 week period. Definitely get the disposable hair caps for in-between steps, and everywhere it lists to do for 5-7 minutes do it for the full 7 minutes but this test was life changing for me. I can't thank Mike enough!! Also someone was always there to answer a question when needed and they were there every step of the way!!
Nicole
Posted on
September 12, 2022
I couldn't be happier. I landed my dream job. I purchased two kits and followed instructions. The best investment I've ever made. It worked, as described. 100% effective. I start my 6 figure job in two weeks!!! Thanks, Mike.
Joseph
Posted on
September 9, 2022
Purchased the macujo aloe rid shampoo from macujo.com, and i totally recommend it, once i received my package i called mike and he gave me the exact instructions according to my drug habits, and i passed my test.
there is much confusion out there, don't fall for the green bottle aloe rid scam.
Danny
Purchased the macujo aloe rid shampoo from macujo.com, and i totally recommend it, once i received my package i called…
Danielle
TRUST THE PROCESS!!! I've NEVER done a review but this product deserves it. Thank you Mike! Here is a lil background. I stopped smoking about a week (THC, frequently smoker) when I found out i had to do a hair follicle test. I was unsure whether to buy the product or not, I ordered it
…
and i got it the day before my test, i did 4 full washes (it burns not gonna lie) in less than 24 hours (literally) i also did used 2 packs of Zydot ultra clean (just to be sure) and I'm happy to say I PASSED with flying colors!!! Don't overthink it, just follow the instructions to the T and you'll get great results at the end.
Luis
I had been a daily meth user, but not a heavy one. When I quit knowing I wanted to try Mike's Macujo method, I quit cold turkey, on my own. I used his method 11 times and used the Ultra Clean on the final day only. I was clean 30 days before I got my
…
hair follicle test. I passed with flying colors. This method worked for me.
Peggy
I'm not a daily meth user. However, i use on a regular basis (2-4 times a week). All I've got to say is THIS STUFF REALLY WORKED! I completed 15 washes following directions exactly. I recommend doing 2-3 washes a day if able to. If not, plan on your head being tender. Cover ears with
…
Vaseline and you'll need extra face astringent, and baking soda (let baking soda sit in warm water for awhile and still often or it will clump up) above all be diligent..
Summer
Stop smoking before I knew I had to take a hair test, like 2/ 3 weeks. And was given 30 days to get it done, not enough time to fully get toxic from my hair. Was super stressful as days counted down, after looking online I find macujo products. Worth every cent for the peace
…
of mind, had enough time to do 12 full washes & had day of test products & just got my results in & pass. If every needed again I would definitely use & recommend this product. If not passing a hair test is not a option than use this & get the peace of mind I had through a very stressful event.
More "Stop smoking before I knew I had to take a hair test,"
Tyler
I literally had three days before my hair follicle test and was a nervous wreck. I ordered mike macujo method and I PASSED! This is the best thing EVER!
Kristin
Highly recommend this method. I did over 20 washes and passed my hair follicle test with flying colors. The price is definitely worth it!
Phil
Thanks Mike your method really came through for me. I have already recommended it to everyone one I met who needs it.
Kenneth
It works. Holy crap it worked. So my story is I was a pretty casual user of the devils lettuce, after work and weekends for the past few years. I applied for a job not knowing if id even be half qualified so i didn't worry to much and kept on toking away. Then the
…
email and offer letter came with a hair test sample request, i nearly died from panic. I thought there's no way i could pass a hair test, so i looked up everything i could and spent hours online reading reviews and searching for anything then i found this site and spent hours reading reviews hoping like hell they weren't fake as I'm sure you are right now. Well I'm not a bot or paid off I'm just a dude trying to leave mike a review as he asked in his paperwork that comes with the package. I had 4 days to wash my hair 15 times and hope like hell this works. And it did I got the call today that I passed all pre employment requirements. I cried i was so happy. I didn't want to cut and bleach and die my hair as I'm growing it back out so I followed everything to a T in the directions. It burns, its a long process, it dries your hair and makes it super poofy. But it works. For anyone wondering it was a Physchemedic 5 panel test, they pulled the sample from the top of my head near the right side. Its the best 200$ you'll spend on anything to pass your test. I was super skeptical and highly paranoid but damn its the way to go and my hair is clean until i use again which i don't plan on so there's no anxiety there which well worth any money you'll spend. Hope it helps someone out there. Take care everyone.
Anon
I was about 3 months clean before my hair test. Ordered Mike macujos aloe rid kit, did about 8 full washes
And passed my hair test hair was about 1 3/4 inches long roughly. At time of test
2 thumbs up was damn good job too
Jacon
let me tell y'all something. i'm a real female from ALABAMA & smoke like 2-3 blunts a day . i got this shampoo plus the zydot ! i followed his exact directions & even went above & beyond a little more . i washed 7 days straight & i passed my hair test! this man
…
is a blessing, him & his product! he stand 10 toes down behind his product! if you're curious on whether or not to spend the money for this shampoo this is your cue !! i'm letting you know to get this . if you really want the job or whatever your ultimate goal is .. this is it ! get it . i'm to real & too busy to sit up & fake a review . i don't even leave reviews but today i took the time to leave it ! be blessed.
e .
Smoking dabs for a year straight and did mikes method and pass a hair follicle. Will forever do this for any hair follicle test. I love this product
grant momon