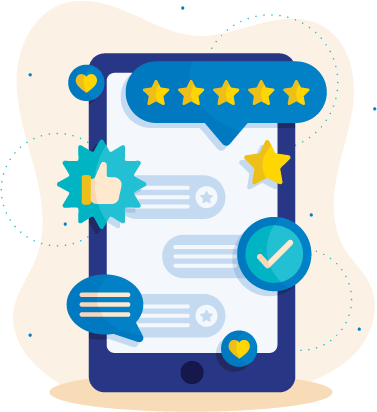 Reviews and Testimonials
See what our customers have to say about us. Reviews by satisfied customers after purchasing the original Nexxus Aloe Rid.
This method worked phenomenal!! All you have to do is be dedicated!! I started my new job this past Monday & couldn't be more thankful!!! I was a daily user & did the process 7-9 times & passed!! Couldn't be more grateful for your method, despite the amount of money i spent lol
Vernon
Everything work exactly like mike told me it would, I would highly recommend this product. Make sure when using to follow every step that mike has made for this product or I can't say that your results will be the same as mine!
Gauge
I was a moderate to heavy MJ smoke and edible user. I quit for about 22 days, but still passed the hair follicle test using Mikes Macujo method and shampoo. My ears and scalp peeled like from a horrible sunburn, as I did it every day for 2 weeks, but it was worth it for… my custody issue, thanks Mike! More "I was a moderate to"
Ron
Y'all!!!!!! OMG a million thank you's to Mr. Mike! This will be a lengthy review, OVERVIEW- Meth User ~1/2 g daily, cocaine ~1/2 g (one-time less than 7 days before test), late 30s female, squishy (a few extra lbs over ideal weight), everyday bleach blonde (every 4-6 weeks or so but was last done maybe… 10-14 days prior to this), pre-employment test that I assumed would be a urine only to find out 2 days before that it would be hair!!!
Washes- 3 FULL washes, probably 3-4 Nexxus/Clean&Clear, and 4-5 more Nexxus only washes in between 2 rounds of bleach (30v & 20v), low lites (20v), and toner twice (20v).
Timeline- 24 hrs pushed back to give me only about 36 hrs from first wash til I arrived at testing!
Outcome- Pass!! Thank you so much Mike!! Worth every dime!! So on a Monday I ordered the Nexxus plus zydot (didn't know this was meant for thc users at the time). Received package on Tuesday afternoon. (Test was scheduled for Wednesday @1 pm) In the meantime I started looking around the website more and reading more info/reviews and thought "I'm screwed, I don't have enough time!!!" So I just barely was able to postpone test, but only by literally hours!!! (Scheduled now for Thurs. @ 1030 am) Ok, so I procrastinated long enough and finally did my first complete wash late Tues evening. Very lengthy process, but not bad like I had anticipated- just time consuming. (I had purchased all items required while awaiting package.) My hair felt sooo freaking clean!! Ok so I planned to stay up all night doing the 15 washes as website suggested, but fell asleep!! So next was day 2 of procrastination (it's Wed. 24 hrs til test and I'm…… ONE wash in….) :/ So I start the second wash…. Ok, again not too bad just takes a while if u are following instructions correctly. It's now Wed evening and I'm freaking out!! I finally CALL Mike!! He was so great and spent way more time w me on the phone than I expected/required from him, y'all he was wonderful!!! However, didn't make me feel too good about my situation!! That is not meant in a bad way!! He just kept it real with me and said "u have to get in as many washes as possible tonight, stay up all night right til ur test, but basically this is the only 'chance' you have…" He was right- I knew I was screwed from the beginning (due to timeline) so I had nothing else to lose basically!! Plan was to wash all night (no prob since I was still using!!) and bleach and color (add some low lites which would be my typical routine) early in the morning before test. Here comes the down side…. Sis!!! Let me tell you!!! This third wash- my scalp was beginning to burn!!! Ok…. So I'm finally feeling what I expected based on reviews… burned badly, but it's all part of the process right??? OMG- I would later WISH I could feel this sort of pain instead of what was to come!! Due to the pain honestly it took me much longer for third wash… next thing I know it's like 2 am… so I know I'm screwed and I just decide to wash with nexxus, apply astringent, leave in for as long as I could tolerate the burning (I kept hair wrapped in clean towel during this) and then I immediately repeated the nexxus/astringent for maybe 2-3 more washes….. I now have no time for the bleaching and actually contemplated just stopping there bc I was sorta 'over it' at this point…. It's maybe 5-6 am and I just push through and start my bleaching process which I typically would do over a 2 day period but can be done in some hours…. So here we go!!! Bring on the MF-ing pain!!! Wow. Never in my life have I felt so much pain!!! I'm pretty tough I must say, I wasn't crying, but my eyes were pouring tears without me even realizing it bc of the pain!! I started to feel queasy then very nauseous….. I absolutely Do Not recommend doing this THE WAY that I HAD to unless ur gonna lose ur kids!!! It's brutal y'all!! So lemme wrap this up- bleached basically twice bc I couldn't stand to leave bleach on the required time to make my hair look normal (not yellow)…. THIS IS PAINFUL, yet somehow still not the worst pain!! (First with 30v, 2nd round 20v) then I added my low lites (level 7/8 with 20v) and also toned twice with wella toner/20v (this was the real pain!! I mean by this point it was round 4&5 of using developer onto my scalp after all the hell I had already put hair through) Everything up to this point was tolerable- even the nausea and uncontrollable tears, there are no words to describe this pain. Torture. Imagine you're down in some abandoned buildings basement duct-taped to a chair, someone asking u answers to calculus problems and u quit school in 6th grade!! So I'm just running on a hope and prayer and of course I'm late…. I arrive at testing around 1145- make up some BS about my tire, flirt with the guy and he gets me back to cut my hair…. (All while rambling about these meth users that typically come in here and judging them blah blah blah *EYE ROLL*) Now at this point my scalp was freaking oozing stuff out of it, in fact I fixed my hair curly(nappy) bc I just KNEW they would realize what I had done and see all the stuff oozing out and redness if it was just straightened (the sun exposure during the 10 ft walk from my car to inside the office was hell all over). But he cuts my hair- 5 different tiny sections (nice, Ty for not doing one huge bald spot!) evidently doesn't notice my scalp (whew!!) and…. Through his rambling I find out…. Wait for it…. I'm literally the last person they will be using hair follicle tests on!!!! Not for the day or week, like change in policy- the very last person scheduled before they switch to swabs tomorrow!!! I couldn't make this up if I tried!! So to wrap up the longest review ever- I started job the following morning….. been working everyday since!! I was told results would be back no later than 3 days (that following Tues) and not one word has been said and I've been to HR for several reasons since (they all know me by name so if there was any hold ups or issues it would've been addressed by now which is why I waited for this review). So in short- be cool, stay in school, take calculus and DO NOT try this at home with 36 hrs or less!! Unless… you're a generally good person that has had some bad luck or haters and ur about to lose ur kids all because u like to have ur version of 'coffee' everyday, but besides that u are a productive member of society that works and pays taxes, carpools the neighborhood kids to soccer on Tuesdays, and hosts girls night once a month where y'all bake cookies for PTA and do facials with overpriced beauty products while sipping cheap wine!!
Side Notes-
*I continued to wash with the Nexxus during my bleaching. So each time I washed before the next bleach/color/tone session I used only Nexxus.
*I have short hair, not even quite to my shoulders….. I used almost 2 whole bottles of the clean&clear… In fact I even used it as last part of actually fixing my hair before the test along with my curling product. (I think it gave my hair more curl!!) I wasn't sure how much to use, but since it is such a strong chemical I figured it may be my best shot (not discussed with Mike so not sure what his thoughts are on this).
*I have about 1/2 of my bottle of Nexxus left!! Even after ALL those washes I did, but again short hair!
*I can't stomach the smell of original Tide to this day! Reminds me of duct tape and basements…. :/ More "Y'all!!!!!! OMG a million thank"
Just A Mom Running Late
Man Mike the owner is a stand up man….. very professional, very polite, takes time to hear you out and gives you the breakdown on how and what you have to do to come out on top, not only that he's always available for questions or anything his customers need, I highly recommend his product!
Cain Suarez
Ok, so I definitely would recommend this product to anyone trying to pass a DCF hair follicle test. Mike was super helpful, and although I did not pass for the methamphetamine, not due to the system itself, I did not test positive for high amounts. I was a daily and heavy user of both amphetamine… and marijuana, mj didn't pop up at all and I continued smoking until the day of the test with that. Amphetamine cut off was at a 5 and I tested for a 9 which was in a month of using, subsequently also when I started a medication known for false positives for methamphetamine, and again I was a daily user for about a gram a day with 6 days sustaining from the substance. So, if you follow the instruction to the letter, and utilize Mike's advice during his phone consultations you are pretty guaranteed to pass this. The more time, obviously, the better. I had to do 14 washes and a bleach redeye to get the results I got. My roommates also continued to smoke the methamphetamine inside our shared apartment so that could have also been a reason for the low amount of that in my hair. I washed every piece of laundry I owned, pillow cases, sheets, and a clean towel in between steps and washes. Also, I got the delivery of the nexus aloe rid on a Saturday delivery. Mike and his team were there every step of the way and I am so thankful for them. Now from now on my hair is pure and clean and I continue to sustain from using until I get completely cleared in my CPS case, which I would have been if not for the fathers of my children consenting. 5 out of 5. More "Ok, so I definitely would"
Kris
Using Mike's Macujo Cocaine Method/
Here we go, a week ago I use to smoke weed almost everyday.
Since January I've used speed, about a gram.
Terrible mix I know.
I bought the Macujo shampoo and clarifying box thing ($185), this process IS PAINFUL.(I suggest using vaseline to protect face and… ears). I wash 2 times a day, hair test isn't until the end of this month so I will update after test results.
More than likely I will have to bleach my hair and re dye it..not looking forward to that. But I'm taking a test before the end of this month to just get results and see where I'm at….to be continued…. More "Using Mike's Macujo Cocaine Method/Here"
Nobody's business
I PASSED!!! Thanks Mike for the phone consultation. My hair follicle test came back all clear. what a relief!
G
It worked! I followed the directions exactly and did the process 5 times over the course of 4 days. Passed my hair test for marijuana and nicotine. I'm a mild user of both and had stopped two weeks prior to test. Really grateful this worked. Thanks Mike.
Edward
Just wanted to see if things were real reviews bought the product hopes it and I hope it's going to work
Maxine
Worth the expense. I followed directions and had great results! Thank you Mike!
Melissa
I passed my hair follicle test with flying colors. I just followed the directions to the letter. The only extra thing I did was bleach my hair twice.
Crystal
Followed the procedure and passed my Hair test. I was an everyday smoker for years and had about 2 months notice till my test. I abstained and detoxed. I keep my hair short by the way but still.. the test came back negative. If I didn't use the method and the Zydot it definitely would… have came up positive! Quick delivery when I ordered from Mike's also. More "Followed the procedure and passed"
Dan
Worked like a charm! Just follow the instructions to a T and you'll have no issues.
Todd
After being ripped off by test clear I found this site and called and talked to mike and ordered nexus , did exactly what he said and passed. Thank you 🙏
Rather not say
First of all. Thank you Mike for helping me for the third time. I followed Mike's directions, just in case I've made 2 extra washes , did the Zyodt right before the test, and I passed. I cannot thank you enough. I wish I could hug you 🙂🙂🙂 You should call yourself a lifesaver. Thanks… again!!!!!!! More "First of all. Thank you"
Happy customer
Worked great! I was negative for all substances!
Summer
I live by reviews. This review is for my daughter. she smoked about a month ago, work called for a test last week. She told me she was going to do this method, I told her she was out of her mind. Fast forward, she passed.
Yola
I don't give reviews, but for Mike I will!! The method works!! Follow the instructions and talk to Mike and you will pass!! I called Mike twice and he took my call both times. Mike knows what he's talking about! This my first review ever! I did what mike said and passed,even I was freaking… out and didn't think it would work but it worked! I was hesitant to purchase this method off the website but I am glad I did! More "I don't give reviews, but"
Dean
Casual smoker that stopped 45 days before test. Bought the Macujo method and did about 6 full washes over the course of the final week. Day of used the Zydot pack that came with it and passed the test. Even though process was time consuming I would recommend to anyone!
Jordan