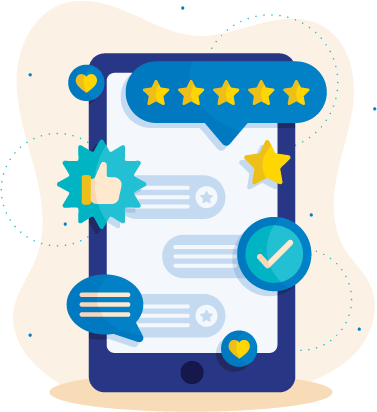 Reviews and Testimonials
See what our customers have to say about us. Reviews by satisfied customers after purchasing the original Nexxus Aloe Rid.
I used cocaine 6 times over a period of 2 months. When I found out I had my test I stopped using for a month before my test. I did Mikes Macujo method 6 times sometimes back to back days some days every other day. He said I wouldn't need to bleach and redye but… because it was for probation I did so anyway and PASSED THE TEST. Great results and he'll walk through the whole process with you ! You can rest assured MIKE MACUJO WILL GET YOU YOUR DESIRED RESULTS!! Thanks again man More "WooCommerce Review #4255"
Rudy
Well it actually worked, I used this as a last ditch effort to clear my hair for a test I was going to fail for sure. I drank 4-5 Times a week and smoked 1-2 times a week. The primary test I had to take was a serious serious alchol test and that was the… main concern. Come test time I allready washed about 12 times my head burned like hell and there was certainly a few tears but it's worth it now that it's over. Thank you this certainly works anyone that does this correctly and puts in the effort to really scrub your hair will find the same results. More "WooCommerce Review #7013"
Anonymous
Posted on
November 9, 2020
I used cocaine/adderall/ecstasy 28 days ago. I had only taken a small amount of adderall and molly but used cocaine at least 60 times in the last 90 days…and not just a little. A lot. I found out I was going to have a follicle test 26 days ago. 2 days after my last use.… I started right away with all of the products once I ordered the shampoo and zydot from this site after calling mike, (it came the very next morning) it's 9 steps and if you have any questions you call call him any time and he will speak with you, give you his advice, never rush to get off the phone, asks important details about your situation and guides you. So I did the mikes Macujo method 18 times. Sometimes twice a day, but mostly once a day because if you have a sensitive scalp like mine, after about the 5th time it might start to burn. But nothing that wasn't tolerable. You HAVE to follow the steps to a T. Don't try to skip a step or half ass it and cut the times short regarding how long it says to leave each product on your hair. The reviews that say it didn't work, had to have not done it to a T. If you do, you WILL pass. IMPORTANT TO KNOW: I did bleach my hair and it burned.. I didn't do it myself I went to a salon and told the girl that I wanted my hair completely bleached.. This is SO important If you're a heavy user especially of cocaine/amphetamines….so, If I could pass anyone can. This saved my life in ways I can't explain. THANK YOU MIKE!!!! By the way. Forget about the price. I would have paid $1,000 plus now that I know what I know and how this method actually works. Nothing else will. This is your only chance. TRUST AND BELIEVE IN THIS METHOD AND DO WHAT MIKE SAYS!! You can do this!!! More "WooCommerce Review #3433"
Chelsea
No I did not pass I followed the method step by step
Crystal Chapman
Posted on
November 4, 2020
I passed. I have long hair, and I passed! I bleached 3 times, and then dyed my hair at the end, right before using the zydot shampoo (and getting the trimming of the hair done)
I used the Mike Macujo method twice, (and used 1 bottle of Clean & Clear in both treatments)
… My scalp hurts, but hey, I have my dream job. <3
You can do it too! More "WooCommerce Review #3432"
LovelyLu
This stuff works!! I smoked pot anywhere from 2-4 times per week and found out I had to pass a hair follicle drug test. They say it takes 90 days to leave your hair for a regular smoker. I quit smoking 3 weeks prior to my hair follicle test and did 11 washes across 6… days, including one the morning of my test. Thought this was a scam but wanted to try everything I could to pass my drug test. To my surprise, this stuff worked!! I have passed and now have the job. More "WooCommerce Review #6831"
Nick
Posted on
November 3, 2020
I passed in 16 days for pre employment screening. I stand by the science of mikes method to pass the hair test. The process is money. Where there's a will there is a way and mikes way is the only one I trust now to get through a hair screen. I was a heavy user… of cocaine and medium/light user of marijuana for over the last few years. My hair was dirty AF so I did need some time to be completely sure. Here are the steps I took:
7 days waiting after my last use. That way all substance to pass from bloodstream to the surface of my hair roots
First day I bleachEd my hair and did the first wash with mikes method
The next 7 days I followed mikes method 2x per day For the full times recommended
Last day I did mikes wash, bleach and submitted hair test 2 bleaches and 16 washes With mikes method in total and got the good news that I needed. Just call mike. He spent a couple hours on the phone with me over the process and was very accommodating with my countless questions. More "WooCommerce Review #3289"
Beaux Johnson
I havent tested yet, so not sure but ive been keeping up with the regimine for over a week now. I have a question…it says not to use hair products like conditioner, etc until testing. Do that mean the entire time you're doing the regimine or just when you use the ultra clean right before… testing? More "WooCommerce Review #6770"
Jax Wallace
Posted on
October 31, 2020
This product and Mike's method truly works. Mike was excellent at helping me through every step of the way to my test..
Sandra
Posted on
October 26, 2020
This is real person writing a real review about a REAL method. Guys, if you are anything like in the boat I was in a month ago you are a probably in panic. Take this method seriously because IT WORKS. I dabbled in adderall, little coke & molly twice. My hair test for my dream… job showed up negative!! It's painful (my lymph nodes were so swollen), it's time consuming, it's costly but you gotta weigh out whats important to you- family, job, etc. Follow everything step by step like Mike says. Double up on washes and you will pass. More "WooCommerce Review #6510"
Lauren
Posted on
October 21, 2020
I used the method suggested by the instructions included in the package, following the steps exactly. I quit smoking on December 6th and took my test on December 20th. It was a lot of work, and I had to wash my hair using the method a total of 15 times. I also bleached/dyed my hair… for good measure. It worked! I passed!!! Thanks Mike! More "WooCommerce Review #1601"
Kindle Customer
I wasn't' sure what to buy and what may work. I bought the shampoo and talked to mike, he has been very supportive. I got my test results few days ago and I passed, Thanks Mike, appreciate all your help 🙂 . I was a heavy smoker, cleaned for about 2 weeks before my test
good one
Posted on
December 31, 2019
Good product! Fit for purpose! Got it quick! Thanks so much!
five star
Posted on
December 19, 2019
I passed my hair follicle with Mike Macujo's Method! One year ago, I needed to pass a hair follicle for methamphetamine (mainly) I was saved by Mike! This is the ONLY way you will rid your hair of any toxins that will fail you on a hair follicle test. I'm going to share my story,… just to help others considering Mike Macujo's method. I was court-ordered to do a hair follicle test two years ago. I had been consuming at least 1gram of meth each day for multiple years I was a recreational marijuana user as well. Fortunately, I had a girlfriend who told me about Mike and how he helped her pass ALL 3 of her hair follicle tests! So we called Mike. Seriously, you can call to order the Aloe Rid and Mike himself answers. He's never too busy to talk to you.
The most helpful part of this entire process was Mike himself. I was able to call him multiple times throughout the process with any questions that I had! And I had many questions! Mike was patient with me and was very informative all throughout the process. He even broke it down so that I knew exactly how many times to wash my hair and any extra steps I would need to take to pass my test.
I did exactly what he said, and I passed my hair follicle! If it weren't for Mike, I would have lost a very important piece of my life.
All in all, if you are considering using Mike's method and the Aloe Rid product, do it! There's no other way to pass a hair follicle. Don't order the cheap Aloe Rid either, it won't work.. Call Mike, and he'll walk you through it step by step.
Thanks Mike! You are a lifesaver!! (Sorry it took me forever to write this review) More "WooCommerce Review #1162"
Anonymous
Posted on
November 25, 2019
Stuff works. Use the method, get a consultation from Mike and good luck. Saved my career!
Matt
Posted on
November 14, 2019
works in nearly hopeless situations and it works perfectly…I passed my test with 2 days notice to prep. I used this in Macujo method, 6 times over those 2 days, bleached and dyed, and did macujo one more time before using zydot ultra clean before the test. I got the job I've been dying for,… hello $16+ an hour 🙂 🙂 🙂 🙂 More "WooCommerce Review #813"
Katie D
Posted on
October 24, 2019
Absolutely the best!! This stuff is awesome!!!!! Works great!!!!! Would absolutely use it again if I needed to!
bree729
Posted on
October 16, 2019
I followed Mike's method and it really does work! I had taken some soma's then my daughter's father wanted me to go do a hair follicle test to show I wasn't doing any kind of drugs. I followed Mike's method and washed my hair 8 times like he instructed, but I did this over a… period of one month. Then I did the hair follicle that Mike sells and past for everything! A 10panel test and I past everything!!! I highly highly recommend Mike's Macujo's Method for anything you may be taking! 100% trust this guy! He has stayed in the phone with me for all many times as I needed him to! He will walk you through it Personally on the phone for anything you may need!!!! More "Review #6500"
Eran
Posted on
October 21, 2020
Okay so as others I was very skeptical. I purchased the shampoo and zydot. I am heavy pain pill user. I didn't stop using used daily up until test. Washed 5 times with Macujo method (used special shampoo 15 times. Did a bleach and redye once? Then followed zydot to tee on day of. Passed… no problem. More "Review #5521"
Tracy BROWN
Posted on
September 17, 2020
I used Mikes Macujo Mehtod 14 times in line with two bleaches and two redeyes over 12 days. I was very nervous about the whole hair follicle test but Mikes advice put me at ease. He told me he was one thousand percent sure I would pass and pass I did. Drug use was Methemphetamine… daily for about 3 and one half months, and smoking the sweet ganja daily. 19 days sober from start to finish, washes done over 12 days.This method is legit if done correctly. You the Man Mike. Thank you! More "Review #5256"
J Min
Posted on
September 4, 2020