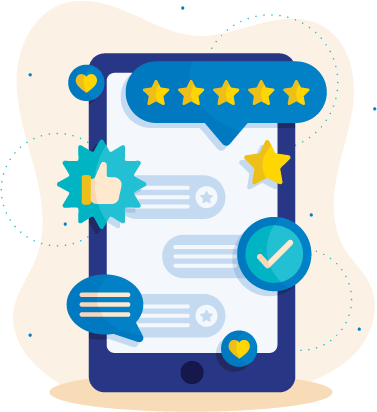 Reviews and Testimonials
See what our customers have to say about us. Reviews by satisfied customers after purchasing the original Nexxus Aloe Rid.
It works. Follow instructions to the letter.
William Myers
Definitely works anyone saying that it doesn't is lying for sure or just didn't do the steps correctly.
Lionel F.
Bought this for wife, she followed instructions and used a total 12 times in 5 days. If you want it to work, you have to follow the included instructions. She was only an occasional user and clean for a month. This product worked as instructed and she got the job.
One person found this
…
helpful
Meltorse
I had mixed feelings about buying this shampoo and figured i would share my experience to help someone else. A few months back I had a hair drug test and used testclears toxin aloe rid and ended up failing my test. After reading some of these reviews I figured I would give the macujo method
…
another shot using the original formula this time. The product came with directions for the macujo method, and a phone number to call if you had questions. The guy mike was quite helpful, asked me a few questions regarding my habit. I told him I've been a daily smoker for years now, and he told me to just stay clean for 10 days prior to the test and try to do as many washes as I could, but no less then 20 washes. The actual process really does suck, but it worked for me and I ended up passing my test. My advice is if your worried give the guy mike a call 866-647-7277, he knows his stuff
Sam
It worked perfectly but i was clean for 4 months already i shaved my whole body except for my beard shampooed with nexxus on beard for two weeks then used shampoo rinsed and used ultra clean 2 hrs before test and passed with my beard i was only a weekend smoker
frederick t goode
Highly recommend. I purchased this item over the holidays and selected economy shipping but the vendor shipped with two day shipping, which was a godsend. The product clearly worked and there are very detailed and helpful instructions.
Lowtide
I followed all the steps like I was supposed to and did everything the right way and I passed I had already been 90 days clean i just did this to mike sure because i was a heavy smoker and I heard that it could take 140 days to get out of your hair mike
…
is the man!!!! Call him if you have any questions and he will answer them no problem. This product is the REAL DEAL!!
Brant Benge
Worked for me! I stopped smoking months before my test but I took ecstasy 30 days prior to the hair follicle drug test
Greg B.
21Works 100%. Follow directions, and it will work.
Jim
I really can't believe it, but I passed. I did have 5 weeks notice. I did the mikes mac method probably a total of 17 times also bleached my hair 3 times and died my hair 4. I would consider myself a heavy/medium user.
jm
It really works!! I was alittle skeptical about it but I took the chance and bought it I used it with the vinger,clean and clear, and tide and followed it step by step and it actually works I got my dream job and I couldn't be happier
user38
20Works pefect. Do follow mikes macujo method instructions to a T. Make sure you buy all the items needed.
I wish the seller sold everything needed in 1 kit.
perfect65
This worked great
John Tripoli
So I am not one to write reviews ever, but after reading all these conflicting reviews figured I'd put in my 2 cents. I live in a state were marijuana is legal, I had stopped smoking and was going to just wait the 3 or so month till I knew I'd test clean before starting
…
to look for a new job, because not all employers accept marijuana users. I had only stopped 2 weeks before my old boss reached out and asked if I was ready to come back to work. (I quit my job because i had a baby and wanted to take a year off to be home with her). Its a great job so figured I'd try, I knew they still tested for marijuana so I purchased this kit. I received it on a Friday used it once or twice a day for a week till the following Saturday when I was sent to do my drug test. Used the ultra clean following the instructions exactly that's Saturday and went in to do drug test right after hair still went in all. Wednesday I heard back to come in and get processing paper work done. All in all I was clean for about a month before passing my drug test
customer
Posted on
February 7, 2019
I passed!! I was in the very unfortunate position of having to do a hair pre employment screen. I was a very light user and It had been almost three months since I had anything to worry about but was told by the people interviewing me that the lab would be taking a body hair
…
sample due to my head hair being too short. I ordered this kit straight away and got to work. The provided instructions were good but had me freaking out over the fact it said never give a body hair sample. I minimized the possible collection areas by trimming most of my body hair and followed the attached instructions 11 times and added an extra mikes macujo method 5 times.
I'm not sure whether I passed thanks to minimal exposure, this product, or pure luck but put in the same position again, I would buy this kit again as I got the results I needed.
CBH
Posted on
November 29, 2018
I passed. I have lots of hair but it is fine, and LONG. I did not dye my hair or bleach my hair. I used the EXACT DIRECTIONS IN THIS PACKAGE and followed mikes macujo method video five times. Then I used the zydot shampoo and gel. I also BOILED MY BRISH AND COMB PRIOR
…
TO USE. I immediately took the hair sample with a wet head. Didn't sleep on it. Follow directions on mikes method people it matters.
Greenypie